It all started back in 1937.
E. Clayton Gengras, opened his own Ford dealership after becoming one of the top salespeople in the United States. He grew to become one of the largest Ford dealers in New England before "Clayt" diversified into many different industries including banking, insurance, and transportation.
People still visit to share stories of his impact upon them. He set the standard for our business, instilling the the importance of doing the right thing no matter what the circumstances.  E. Clayton "Skip" Gengras Jr., purchased Clayton Motors in 1969. Skip wanted made it very clear to all his employees that our customer's comfort was our top priority. After years of success based upon that premise, his tag line "the Comfortable Car Store" was born.
Skip's sons, Chip and Jonathan, spent their summers working in the service and parts departments before joining the business full time. Chip is now President of Gengras Motor Cars, and Jonathan is our Chief Financial Officer.
Holding true to our family's commitment to our customers, employees, and community, we are proud to service you and your family by representing twelve vehicle lines in three New England States.
Gengras Volvo Cars, East Hartford, CT
Gengras Chrysler Dodge Jeep, East Hartford, CT
Gengras Volvo Cars, North Haven, CT
Gengras Chevrolet, East Hartford, CT
BMW of West Springfield, MA
Upper Valley Honda, White River Junction, VT
Gengras Ford, Plainville, CT
Gengras Volkswagen, Plainville, CT
Gengras Subaru, Torrington, CT
As we have grown grown we have never strayed from our vision: to be the most respected automobile dealerships in the markets we serve by building strong connections with our customers, employees, and community.
Why should you choose Gengras?
We offer the largest selection of products and services at the best price, while giving every customer a friendly, informative and efficient experience.
How do we do it?
By staying true to our core values: growth and learning, personal responsibility, honesty and transparency.
We will be there when you need us most.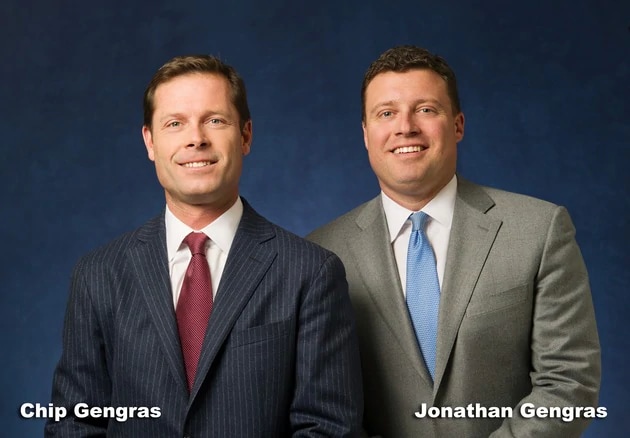 Chip and Jonathan Gengras 
ecg3@gengras.net