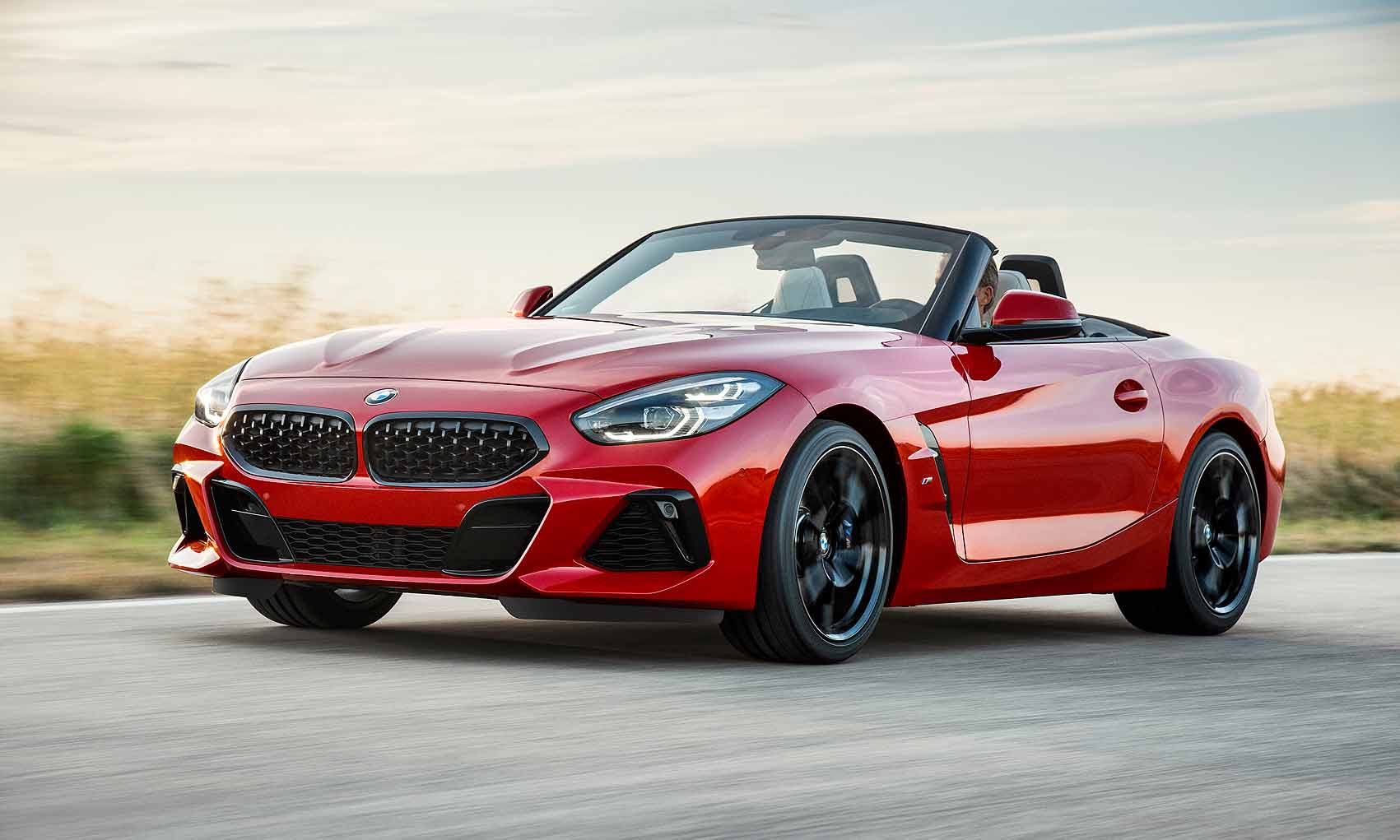 Performance-minded drivers like you only want the best. What makes BMW so appealing? Let's check out a few of BMW's must-drive models.
The X5 M
The all-new X5 M is more proof that this German automaker is putting its laser-sharp focus on performance. The new model year features the X5 crossover's fourth generation, and it's a mid-size luxury goldmine. Quad exhaust tips, a lowered suspension, and distinctively large wheels set this SUV apart from rivals.
Under the hood, the X5 M delivers plenty of power thanks to its 4.4-liter twin-turbo V-8. It cranks out 600 horsepower and 553 pound-feet of wheel twisting torque to all four corners via an eight-speed automatic transmission. In case that's not enough for you, the Competition variant of the X5 M is good for an impressive 617 ponies. It's highly advanced M xDrive all-wheel-drive system seamlessly switches the power to the rear wheels as required.
The X6
Christened the "sports activity coupe," the X6's sports car-like design and ample ground clearance slide it into a sweet spot for performance junkies. Now completely redesigned, this second-generation luxury sedan is lighter and hugs the corners, despite a larger frame.
BMW released the X6 with your choice of two powertrain lineups, consisting of the base 3.0-liter turbocharged straight-six and eight-speed automatic gearbox that produces 335 horsepower.
The Z4
Developed in collaboration with Toyota, the third-generation 2020 Z4 roadster deserves all the attention it's been getting. This two-door drop-top is one of BMW's most exciting models on the lot right now, providing loads of thrills for everyone who dares to get behind the wheel.
It's sportier and offers several visual enhancements, such as unique 19-inch wheels, plus your choice of two different powertrains. The more potent of the two is a 3.0-liter turbocharged straight-six. This power mill is capable of putting out 382 horsepower and 369 pound-feet of torque. Paired with an eight-speed automatic, it can launch the Z4 to 60 mph from a standstill in just 4.4 seconds.
The entry-level engine is a 2.0-liter turbocharged four-cylinder worthy of 255 ponies and 295 pound-feet of rotational force. Also paired with the automatic, it rockets away from a stop and hits the 60 mph mark in 5.2 seconds.
The iX3
BMW knows the importance of the electric market. The compact iX3 EV is a small zero-emissions vehicle with plenty of German performance. It has a 273-mile range and energy from an outstanding 286-horsepower electric motor. With a fast-charging 150-kW plug, the iX3 is able to regenerate within 30 minutes.
These are just a few of the finest cars that BMW produced this year. Schedule a test drive at your local bmw dealer near me, BMW of West Springfield.