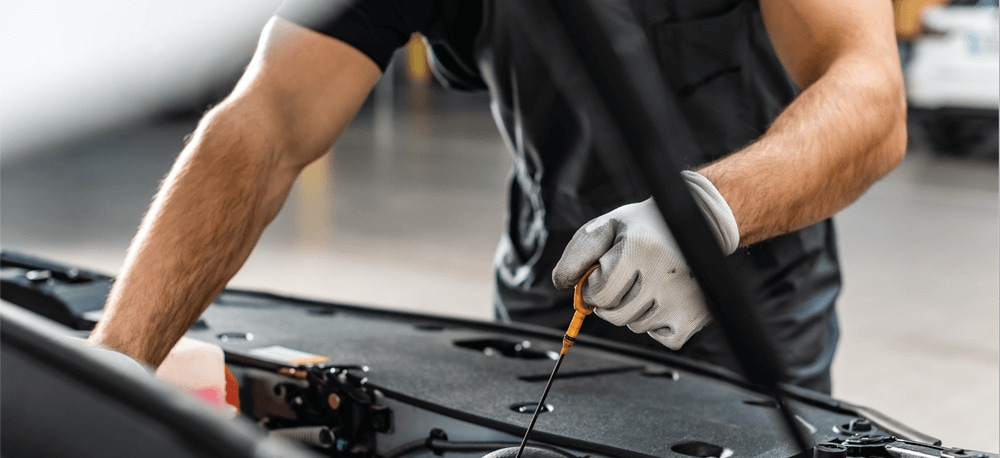 You probably get your vehicle's oil changed a few times a year. Depending on how often you drive, that number will change from person to person. You might ask yourself "why do I need to get an oil change" or "does it matter what kind of oil I put in my car." Our team at BMW of West Springfield is here to simply break down the importance of your vehicle's motor oil.
WHAT DOES MOTOR OIL DO FOR MY VEHICLE?
Motor oil lubricates and cools your engine and has a big impact on the overall performance of your vehicle. The grade of oil you use impacts how well the oil will lubricate the many moving parts of your engine. Low quality or dirty and old oil can potentially make your engine overheat and cause further damage. It is highly recommended to get oil changes often with high-quality motor oils.
SYNTHETIC OIL VS. CONVENTIONAL OIL
Conventional Motor Oil is refined from crude oil whereas Synthetic Motor Oil is man-made using chemical compounds designed to feature the best aspects of crude oil. Synthetic Oil does not break down as fast as Conventional Oil and it features fewer contaminants — which lowers your engine's risk of sludge and buildup. Synthetic Motor Oil will flow more easily despite the temperature of your engine.
BENEFITS OF SYNTHETIC OIL VS CONVENTIONAL OIL:
Fewer emissions

Longer intervals between oil changes

Greater all-weather protection

Quicker engine start time

Better fuel and oil economy

Increased engine protection

Helps clean engine sludge and deposits
If you are in need of service, search your local bmw dealer near me and choose BMW of Springfield