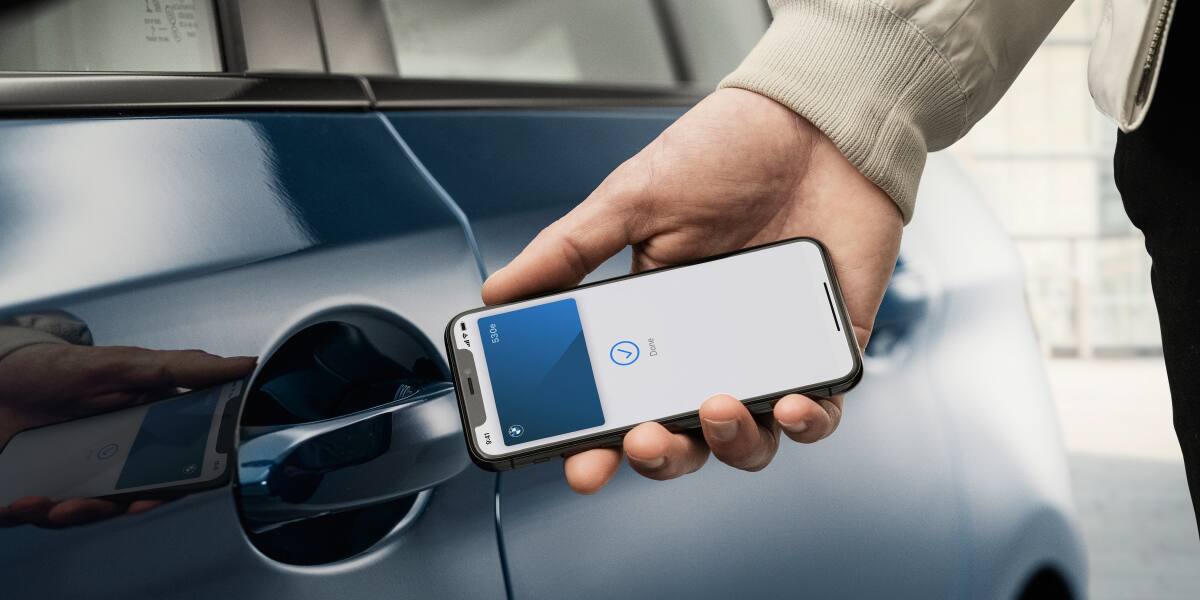 Transform Your Phone Into A BMW Key
BMW is always at the front of innovation so it is no surpise that they have teamed up with Apple to become the first carmaker to offer customers the BMW Digital Key on their iPhone to access their BMW. This is now eliminating the need for physical keys, and the digital car key allows you to conveniently, and securely lock, unlock, and even start your BMW.
On select BMW models, you can now use your iPhone as a key with security and data protection guaranteed thanks to secure and encrypted technology. So what happens if your iPhone dies? Well if your iphone happens to run out battery then you can still lock, unlock, and start your BMW for up to five hours. Now if your iPhone was manually powered off, then your Digital Key will only work once your iPhone is powered back on.
Easy To Use
Using the BMW digital key is easy and convenient thanks to the powerful technology that lies in both your iPhone and your BMW. When you want to unlock your driver's door, you just simply hold the top of your smartphone near the door handle until you see "Done" and a checkmark on your display. Unlocking your doors with your BMW digital key is literally that simple and easy. Now for safety purposes, your iPhone will only unlock your driver's side door and not any of the other doors.
This feature is also really east to setup and is hassle-free thanks to the preset Express Mode that allows you to seamlessly sync your BMW with your iPhone, and your iPhone doesn't even need to be unlocked before opening the door or starting your vehicle. For additional safety, you can disable this function and require FaceID, TouchID, or even a passcode to be entered before your iPhone will unlock and start your BMW.
Enjoy Digital Key On So Many Models
Here are the following BMWs built after summer of 2020 that are compatible with BMW Digital Key:
The 1 Series
The 2 Series
The 3 Series
The 4 Series
The 5 Series
The 6 Series
The 8 Series
BMW X5 Models
BMW X6 Models
BMW X7 Models
BMW M3 Models
BMW M4 Models
BMW M5 Models
BMW M8 Models
BMW X5M Models
BMW X6M Models
BMW iX3 Models
Is It Safe And Secure?
Of Course! On of the benefits to the BMW digital key is that it is saved into the Secure Element of your smartphone, giving you a high level of protection. Adding an additional layer of protection, near-field communication technology guarantees high-level protection thanks to the fact that your phone and BMW must be within close proximity to communicate with each other, so no third party can interfere.
BMW Digital Key is here to help make your adventurous and outgoing life more convenient, more secure, and more hassle-free. Here at BMW of West Springfield, we feature a brilliant variety of new BMWs to choose from, giving you the opportunity to take advantage of the BMW Digital Key. Come in, test drive your favorite model, and discover which model you could take home today!