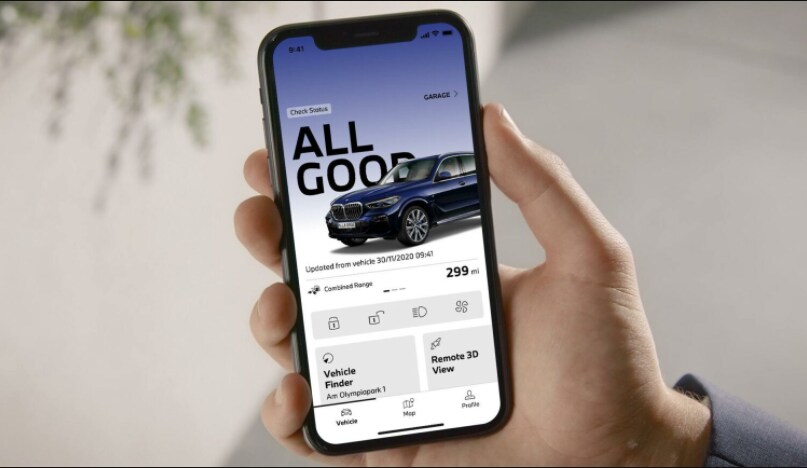 Whether you are on the golf course or enjoying an everyday drive, you My BMW App can directly connect you to your vehicle.
Simply pair your BMW with the My BMW App for an effortless connectivity right in the palm of your hand.
App Features:
Modern design with intuitive user guidance features
Displays information on the status of your vehicle
Provides users with a convenient remote access for you to access your BMW's features anywhere
Keep track of where your BMMW is located
Use one of the many remote control features
Can plan out your trips in advanced
Book your next service appointment
You can do all of these things straight from your smartphone and you can be anywhere and everywhere when you do it.
BMW Digital Key:
This feature is also apart of the app and essentially turns your iPhone into a vehicle key. Your BMW can now be used without a physical key and works similar to a virtual access card. You can even share this access with 5 other people.
Amazon Alexa:
You can also link Amazon Alexa with the app. This allows the driver to use the voice control to play music, access news, control compatible smart home devices, and also access the thousands of other skill Alexa has to offer.
Electric Vehicles:
Electric vehicles are also at the forefront of this app. It now offers an overview of the electric range, the charging status, and charging history. App users can also use the charge and climate timer to optimize the charging process by defining specific time slots for charging and set departure times.