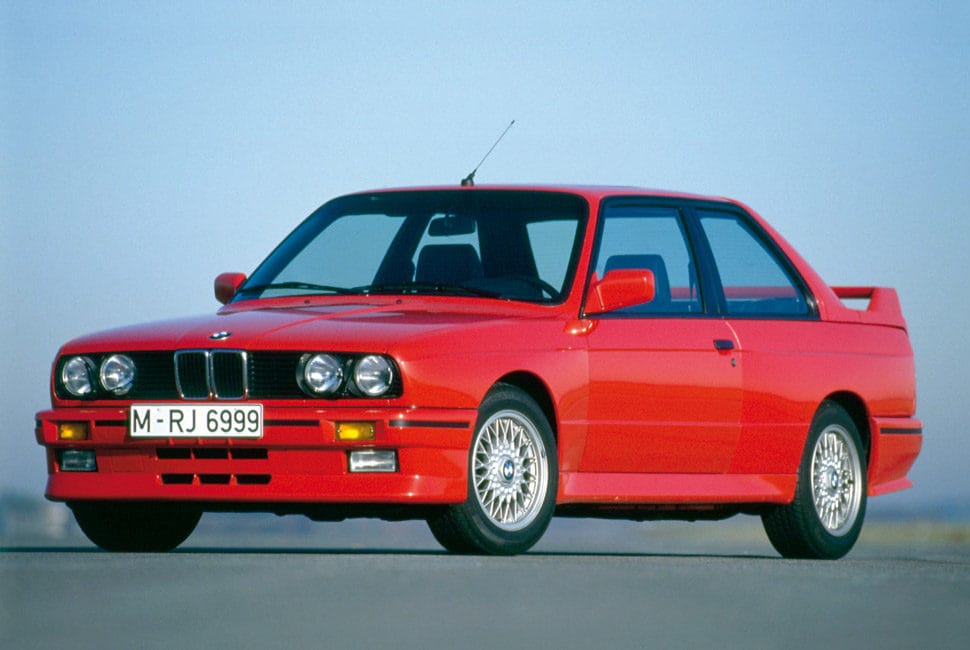 Our series continues. Over the years, the M3 has had a number of upgrades, each one better than the next. Those include refined engines, handling, brakes, aerodynamics, lightweight materials and various interior upgrades. Special edition colors throughout the years also were highlights. Despite all these enhancements and changes, though, the M3's combination of performance and every day usability has remained a constant.
Through the generations….First Generation: BMW M3 E30
Making its first appearance at the Frankfurt Motor Show in 1985, the M3 E30 was special for a variety of reasons. It was initially built for track purposes only, with 200 HP rear-wheel drive capabilities. In order to comply with the touring car competition Group A Sporting regulations, a total of 5,000 units of the street-legal version required for homologation had to be built for sale each year.
Rooted in innovation and refinement, this iconic model is sophistication personified and remains one of the most sought-after performance vehicles in its class.
It was in the spring of 1986 that the European street version of the first-generation BMW M3 E30 began being produced. It became a racing sensation very quickly, rivaling its competitions as well as earning several Touring Car Championships in Europe.
As it continued to gain worldwide recognition, the North American version production of the BMW M3 E30 took place in 1987, with its official release announced a year later. By the end of the production of the first generation in 1991, a total of 17,970 units of the road-going Coupe were sold worldwide.
This model was presented with a 2.3 liter 4-cylinder engine and a 5-speed manual transmission. The M3 E30 Coupe had a total of 11 production versions with mechanical and cosmetic variations.Second generation: BMW M3 E36 3.0 and 3.2