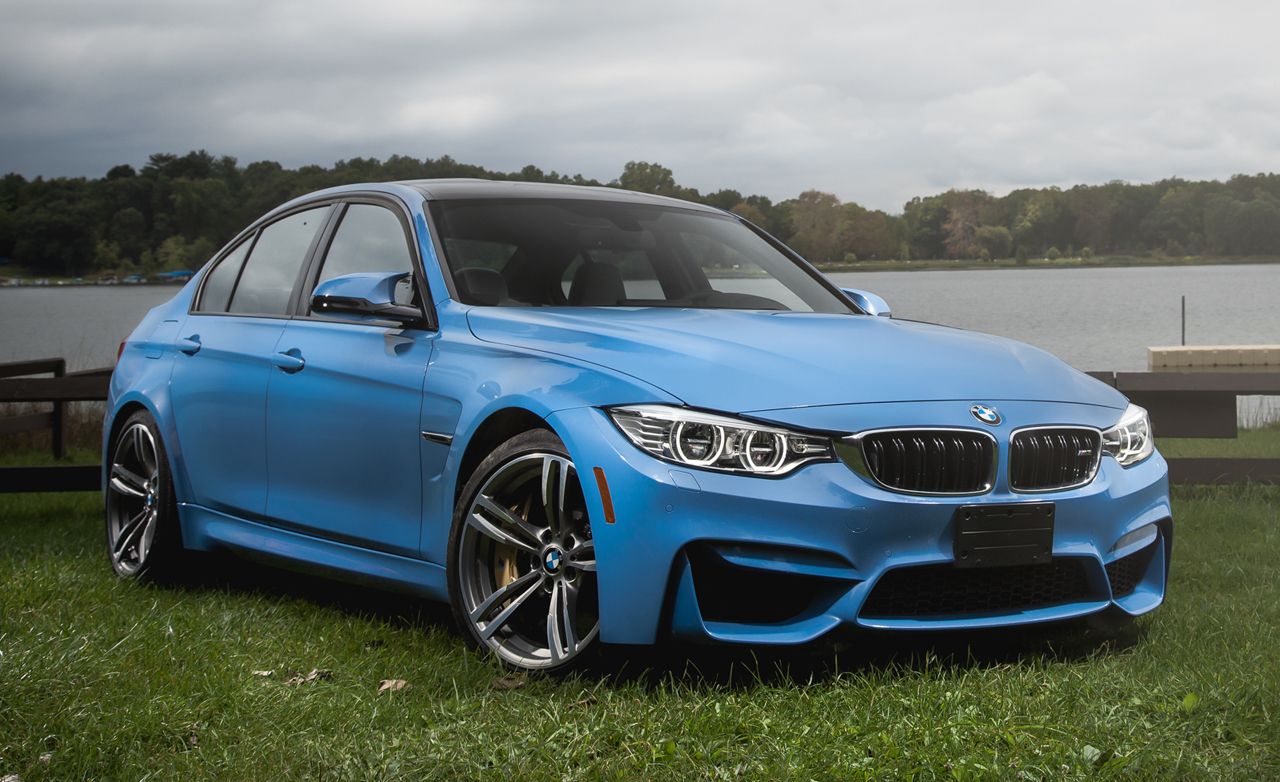 Fourth Generation: BMW M3 E90/E92/E93
This generation was chock full of upgrades resulting in a better, faster and more efficient vehicle. This was made clear in an aggressively customized V-8 engine and 414 horsepower. The transformation also featured a total rework of the exterior body style as well as a restyling of the interior.
The concept model of this new design was revealed in the spring of 2007 at the Geneva International Motor Show. Six months later, the official production version was presented at the Frankfurt international Motor Show.
With this latest M3 lineup came new paint colors, manually adjustable front seats with heat options, a new LED taillight design featuring luminous strips, and more.
Five notable innovations of this generation include: the first of the BMW M Double Clutch Transmission, resulting in smooth power flow; Power-Upgraded to the 90-degree V8 engine, which made for a more powerful and lighter engine; the introduction of the "A" Automatic Engine Start/Stop Function, which lowered fuel consumption; the addition of the POWER button; and an Optional ZCP Competition Package.
Special limited editions of these models were also presented.
The F80 Generation
With the M3 badge remaining only on the saloon, the F80/F82 also dropped quite a bit of weight. it was presented from 2014-2018 with a straight six-engine and is a considered a torque-filled monster. Powerful and complete with a Competition Pack, this model also boasted a new exhaust, plus revised tuning, suspension upgrades and new front seats.
Special editions were brought forth, including an M3 CS with upgraded engine, and a Motorsport, before ceasing production in 2018.
The future….
What's next for the amazing M3? BMW has announced that the new M3, codenamed G80, is set to begin being sold in 2021 and will debut with a S58 turbocharged straight-six engine. All-Wheel-Drive will be optional on the new M3 and a manual gearbox will be available only with rear-wheel-drive. It will also be available as a wagon.
Three decades and five generations of pure refinement are made clear in the BMW M3. Sophisticated, stylish and with a reputation like no other, distinctive excellence starts here