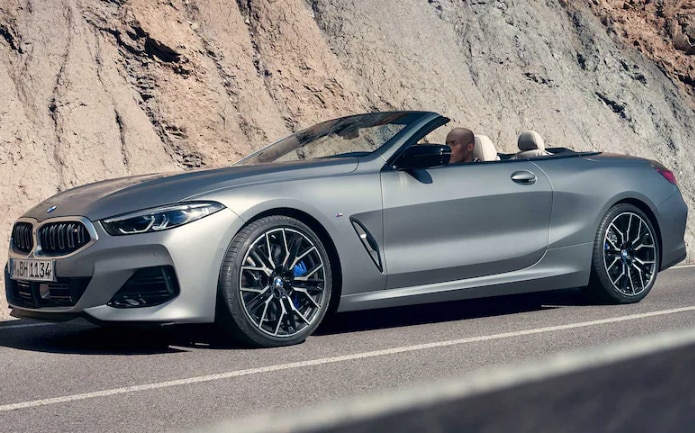 Many factors make the 8-Series a diverse, unique line of BMW vehicles. Keep reading to learn more about what Springfield drivers can expect from this exceptional series.
The Core of the BMW 8-Series
Goldsboro buyers have three different 8-Series body styles to choose from:
8 Series Coupe
8 Series Gran Coupe
8 Series Convertible
Created with a classic, sporty look and loaded with modern features, the 8-Series convertibles drive like a dream. The two-door 8-Series coupes provide power and elegance for drivers that like to push the limits. Go beyond typical four-door sedans and check out the different 8-Series Gran Coupes. Springfield drivers will enjoy their quiet, smooth, and responsive ride.
Power
BMW 840i models are equipped with a turbocharged 3.0-liter six-cylinder engine that produces 335 horsepower. While this is a powerful base motor, drivers will have the option to upgrade to one of the V8 engine models. There are three twin-turbo V8 options to pick from that can get you from zero-to-60 in 4.4 seconds or less.
Reliability
You need a reliable car to get around in Springfield. The 8-Series is not only powerful and attractive, but it also has dynamic handling and the flexibility to accommodate any driving style.
Get Behind the Wheel of a BMW 8-Series Car Today!
Kinston drivers will find the perfect balance of comfort, style, and performance with a BMW 8-Series car. If you want to know more about the BMW 8-Series, contact our team at BMW of West Springfield. When you find what you're looking for, schedule a test drive and see how it feels to drive a car that's designed to go the extra mile!